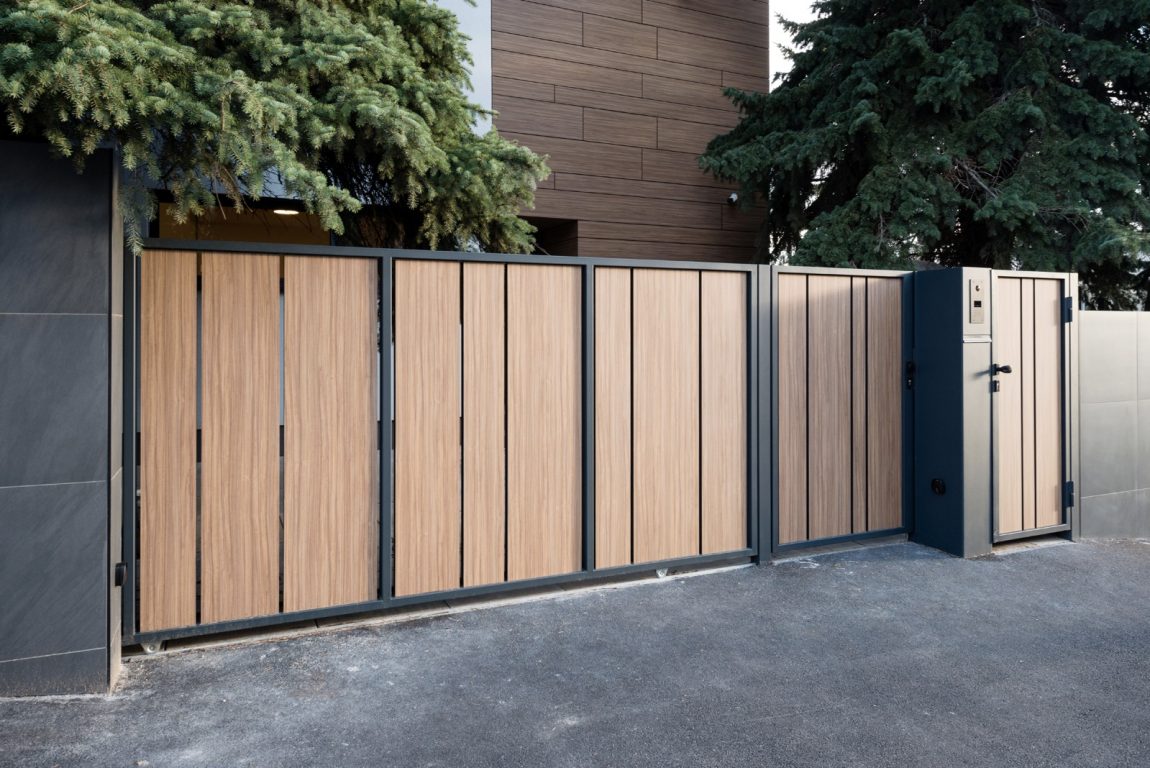 BRC fence is a minimalist ready-to-install fence made of concrete iron with a diameter ranging from 5mm to 8mm.
Currently, BRC fences are widely used for homes and office buildings, one of which is because of its distinctive shape with the ends of the fence bent and forming a right triangle.
In addition, this type of fence made of U-55 iron is relatively easy to use and install.
The process of making a BRC fence itself is to cut the iron wire according to size and needs, then weld it using a wire mesh machine.
Wiremesh itself is a term for an iron circuit consisting of lines of wire that are connected (connected) through the welding process.
In this way, the iron connection will be perfectly bonded and more secure. In this case, the better the quality of the wire mesh machine, of course it will also determine the quality of the BRC Fence itself.
The type of BRC fence is the type that is ready to use and has various advantages. Not only as a home protection but also provide a nice exterior for the house.
Following are the advantages of BRC Fence compared to other types of fences:
1. Stronger
Made of high tension steel 2,900 kg / cm2, making this fence 2.5 times stronger than ordinary iron. So if installed, this fence will not bend easily. In addition, the strength of this fence is also due to the fact that the top and bottom which are triangular in shape are designed to be 10 cm wider, compared to other types of fences which are only 6 cm.
2. Stainless
BRC fence goes through a process of galvanizing and electroplating. This is part of the finishing stage that will make the fence rust resistant and even for years.
So that this type of BRC fence can be the right choice for those who want to install a fence near the factory area (industry) or the beach.
3. Practical
At the beginning, it was mentioned that this fence is available in a ready-to-install form. Not only that, the installation is easy so that it is fairly practical, without taking up time like a normal fence.
4. Minimalism
The minimalist form is one that is in great demand today. Especially for buildings whose size is not too big. Besides looking elegant and tidier, the minimalist model also makes limited space appear wider.
Likewise with the BRC fence which is designed simply in the form of a combination of vertical and horizontal lines, but with a neat connection because it uses a high quality machine.
Apart from these advantages, there are also drawbacks to the BRC Fence. For example, a model that is not many or less varied, so it tends to be monotonous.
You could say that the BRC fence meets the ideal criteria. Because in general, in choosing a fence for various needs such as for a house, there are several things that must be considered:
1. Choose a model or theme that matches the house
2. Adjust the size of the fence with the size of the house
3. Choose quality materials