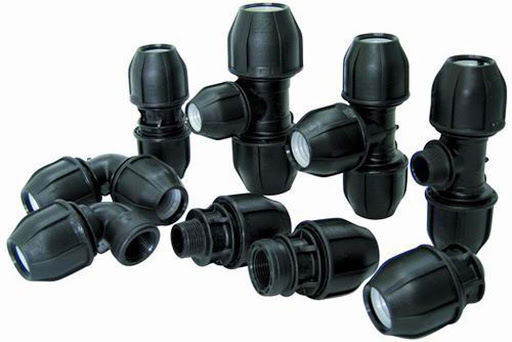 Types of HDPE Accessories Based on Shape
The need for winding and branching drains makes HDPE fittings design so varied. Starting from the shape to the diameter that follows the pipe size. Like other types of pipes, HDPE pipes are also supported by a variety of accessories that have similar shapes and functions.
In general, HDPE accessories function the same as accessories for other types of pipes, including:
Build turn paths
Build a branching path
Connect connection method
Connect between pipes
Connecting HDPE pipes with other types of pipes
Connecting HDPE pipelines with non-hdpe accessories
And other necessities
Besides being adjusted to the connection model, the selection of HDPE fittings is also carried out based on the type of pipe. For example, for rod pipes, electro fusion or injection molding accessories are recommended.
While for roll type HDPE pipe it is recommended to use compression joint type accessories. Like the pipes, HDPE accessories are specially designed with high strength and low crack rates. So that it supports the life of the pipe up to 50 years.